UNITED STATES OF AMERICA  

I like visiting the US. Los Angeles is a favourite as is New York. One can't say much about travelling here because it's so easy. There's buses and the metro in all your cities that are simple to work out.
When in L.A. it doesn't matter where you stay you are going to be about 2hrs from the next thing you want to see. If you are staying not too far from LAX like I do, you will be 2-2 ½ hrs from Hollywood, Knotts Berry Farm, Disneyland and the centre of L.A. and of course if you stay over that way it works in reverse. No matter as the public transport system is good.
Hit Venus beach for some cheap shopping and fun at Santa Monica Pier. Don't forget all the Hollywood tours but best of all for me was Universal Studios. If you want to Six Flags then be prepared for a long day. Its way north of L.A. and best way to get there is take a train from L.A. main train station and then a bus. Yes, it takes awhile.
San Francisco is another of those big cities I like to visit. If you go here then make an effort to go to Santa Cruz. It's a small student town about 2hrs by bus south of San Fran. And this is where you will find Mystery Spot. Wow it's fascinating and totally doesn't make sense. All I have from there as a memento is a sticker as my camera got stolen 2months later in Barcelona before I had put them on Facebook. Damn I will have to go back. Don't forget to get out of the city and do a wine tour.
SEATTLE is the home of Starbucks. The coffee shop I'm always on the lookout for when I can't find any others. Microsft and Amazon started here to. Pikes Fish Market is great to have a look at and watch the guys throwing the fish around and there are plenty of souvenir shops along here. Seattle is one of the main ports for boarding to do a cruise up to Alaska so you can go and see some huge cruise liners berthed at the port.
A few miles from the centre of Seattle is the Museum of Flight. Great for those interested in flight history. On my second trips to Seattle I went here and spent 4 hrs. You can easily spend more time than that. There is something for everyone in Seattle and it's a good place to then hop up to Vancouver or to Vancouver Island as ferries leave from here every day.
After Seattle I went into the state of Montana. There is a lot of flat land in Montana and a lot of not flat land. Actually the contrast is so different. I stayed in a small town of about 250 people and went to the Radon Mines in Basin. It hasn't helped my health problem but I met some fantastic people who I will go visit again next year. I caught a ride on the Calgary in Canada to see my great aunty again as I did last year.(more under Canada)
New York – I do love the Big Apple to. This year on my visit they had blocked off streets in Times Square and put chairs out for everyone to sit on. It was great and seeing as I like to watch people, sitting there for 2 hours was no problem. Plenty of places close to get a coffee! I went to Ground Zero again and took another batch of photos as I did last year. (stolen camera – don't have those anymore). You will find guys on the street selling the bus and Liberty tours and they are cheap and worth doing.
From New York I went to Williamstown in Massachusetts. You wouldn't even know there was a University here, let alone a great Art Museum. WHY, well there are so many high trees you can see the town until you are in it. It's a nice quiet town and I have a friend there that has a day spa. I relaxed here for a few days with Mark which I needed to do as I was still suffering from the rollercoaster ride way back in Santa Cruz!
Let's not forget Chicago. Again do the hop-on-hop-off bus. If you go there with the intention of seeing an Oprah show and you have not booked at least 6months in advance then you will be out of luck. Don't worry there is always the Sears Tower which is 9th highest in the world. (3 of the highest are still under construction) And go to Macys. I do love shopping here. A great hostel I found in Chicago was the HI Chicago. Has lots of computers which you can print off, full-time tourist help desk and you can sign up to go to something every night. One night I did picnic in the park and watched a movie there on a huge screen. Lots of locals came with their children and it costs nothing, only what you buy for dinner. There is a good walkway down along the lake front. Metro is easy to work out and you can take it to the airport.

Ingrids Travel Tips for the USA
1) New Zealanders and Australians can now get into the U.S. under the visa waiver programme. If heading to the states you have to apply before leaving your country and then you must update it 3 days before entering. I applied in March and then updated in April. Don't lose your number given to you. When you get to the airport fill in the GREEN immigration form and don't lose that either. If you go up into Vancouver from Seattle but intent to come back into the States from say Toronto then keep that piece of green paper. Don't let Canadian immigration have it unless you are not coming back into the states. Your visa (number) is valid for 3yrs. (other countries also can enter under this programme so check before going).
2) By a day pass for the public transport system in L.A. You can use it for the buses and metro (underground) and it is valid till 3am – the next morning. Cost $5.
3) Lost or having trouble finding your way. Ask someone as most people are only too willing to help.
4) Walk the Golden Gate in San Fran.
5) Do Mystery Spot in Santa Cruz.
6) Ride the Cable Car. Don't be put off by the long queue as it goes down pretty quick.
7) If you can't afford to fly between cities then take a train if you can. I hate the Greyhound buses in the U.S. The ones in Mexico and Sth America leave there's for dead. They are old, dirty and the seats recline about 2inches. The security for getting on board is ridiculous and bl…dy time consuming and annoying to say the least.
8) A cheap domestic airline is Southwest.
9) Catch a shuttle into San Fran. From the airport, no need to book, and cheapest way into the centre and right to your door.
10) In Seattle when you come out of arrivals, go right and then to the very end of the terminal. There you will find a bus to catch into the centre of the city. Tacoma Airport is some distance from the centre and the bus will drop you off at the closest point to your accomodation.
11) Do Times Square and the Statue of Liberty. Include a hop-on-hop-off bus tour and make sure to get off at Ground Zero.
12) Want to shop for clothing then go to Spanish Harlem. Get on the Metro and head the opposite end of the Manhattan Island and get off at 168th Street. I love it up here to and you can practise you Spanish as they don't mind.
13) If you have time then get out into the lesser know places like I have. Williamstown in Massachusetts and Montana. Both places I will go again.
14) For information on other places then check out Lonely Planet. As I visit places I will add then in. Later this year I will be going to Salt Lake City.
15) Be sure to go to other places on the West Coast like Mystery Spot, Santa Cruz, Musuem of Flight in Seattle, Pikes Fish Market, Seattle.
16) If in one of the big cities and you want tickets to events for everything from sport to theatre then click the banner below.
Nepal trekking, trekking in Nepal, Nepal trek, Everest base camp trekking Nepal Nepal Hiking Team offers affordable packages for Nepal trekking including Everest base camp trekking, Annapurna base camp trekking, Manaslu trekking, Langtang Trekking and More.
www.kingofkingslodge.com This will interest alot of people I'm sure. Great website!
Welcome to Newport Beach Hotels, the place where you can
select the perfect lodging solution for your staying in Newport Beach,
California.
URL : http://newportbeach.allcaliforniahotels.com
Welcome to University of Kentucky Hotels, your online source to find hotels near University of Kentucky, Lexington, Kentucky.
URL:   http://uky.universityhotelnetwork.com/
If you have any questions for me and wish to get a reply please send an email to me. My email is on the 'CONTACT' page. Thanks Admin
MEXICO  

Where do I start with Mexico? It's such a huge country and and with so many well known places to see.
Tulum, which is south of Cancun, is a favourite haunt. I like it because down here you can snorkel out to the reef and spend a few hours swimming about and then swim back to the beach when you are ready. No need to take tours down here. The beach is beautiful white sand and the water is warm. Also at Tulum are the Tulum Mayan ruins. They overlook the lovely inviting turquoise waters of the Caribbean Sea. Bus loads of tourists come every day but most stay further up the coast in Playa de Carmen or Cancun. This is good as it makes Tulum a quieter place to stay and the locals like it that way to.
I used Tulum as a base and from here did Chichen Itza. There are buses running there every day and also to the Coba Ruins. Tulum and the surrounding area has the cenotes. The water in the cenotes is crystal clear but cool. Some are connected by underground rivers and caves and these are a divers dream. People come from all over the world to dive and snorkel here. There are plenty of dive centres in Tulum and surrounding towns and most hotels have a dive agency. One of the cenotes comes out in the sea. When you swim where the cold cenote water meets the sea water it looks like oil. Along the reef if you go snorkelling around 4pm this is a good time to see the turtles feeding. South of Tulum is another tourist spot called Sian Ka'an. North is Cozumel and Cancun and plenty of other spots to indulge yourself. Merida should not be missed either.
For those who have never visited Acapulco I recommend that you visit la Isla de la Roqueta (Roqueta Island), an ideal island setting where you can either relax or enjoy some scuba diving. You'll also want to check out the infamous La Quebrada, where fearless cliff divers plunge into the ocean below. If you're looking for a little excitement of your own, Acapulco offers bungee jumping and parasailing, where from high above you can admire the stunning panoramic views of the bay, the hotel zone and the surrounding mountains.
Nearby Acapulco, you can visit the beach of Pie de la Cuesta, known for its spectacular sunsets, or Puerto Marques, with it beautiful bay and calm waters. If you wish to take a tour in Acapulco then begin at CICI Aquatic Park, where you can enjoy water slides or a pool with manmade waves. Nearby is a beach where you can parachute, water-ski and kayak. At lunchtime you can dine at Beto's and try the famous pescado a la talla (the grilled catch of the day), an Acapulco favourite. Beto's is located in front of the Acapulco Convention Centre. You can ride down Costera Miguel Aleman Avenue in a horse-drawn carriage and in the Zocalo, you can take a stroll and cool off with a so-called esquimo, a refreshing drink that comes in many flavours.
A visit to Taxco is a must and is about 33 kilometres from Iguala. In Taxco, an old sliver-mining town, you can walk down cobblestone streets, take in picturesque views of the red-tiled rooftops, visit art galleries and wander in and out of the town's famous silver shops.
Palenque. Yet another place to go see and climb Mayan Ruins. These ruins cover a large area and are surrounded by forest. It's a beautiful setting and I spent many hours here. When sitting having my lunch I watched men mowing the lawn, so to speak. Climb the pyramids and see the view. I think next to Tikal in Guatemala these would have to be number 2 on my list. There is plenty of accommodation in Palenque and I like this little town. I caught a night bus from Tulum to get here and then the next day on to Oaxaca.
Oaxaca has beaches, caves, waterfalls and lagoons. Their caverns and caves are the deepest in the world. The archaeological sites here are Monte Alban, which I went to, Mitla, Lambityeco, Dainzu and others. Monte Alban gives you a grand view north, south, east and west as it's up on a hill, thus the name. It also covers a large area but is different in style to Palenque, Tulum, Chichen Itza and Coba. It's more like Teotihuacan on the outskirts of Mexico City. This is where I headed next. In Mexico City's zocalo you will see the largest flying flag in the world.
Well I suppose it has to be seeing as Mexico City is the largest city in the world with approx. 33million inhabitants. And I got to see only a very small corner of it even though I took a taxi and travelled for a ½ hr to go to the NZ embassy. I as advised not to use the underground on my own so ended up not using it at all which didn't matter as there was plenty to see within walking distance. There are 101 jewellery stores in and around the zocalo. There's museums, parks, colonial neighbourhoods, gardens and nightlife. There is even a six flags amusement park. Mexico City is both modern and old. The modern is very modern which includes a lot of the underground due to the fact that Mexico gets hit by earthquakes. All buildings now are built to strict standards because of them. I met to young Mexican hombres while there and we are still friends to this day, in fact I went to stay with them in Monterrey this year.
Monterrey is so hot. I was there when the Swine Flu broke out in May. I like Monterrey and found it a very modern up to date city with some amazing architecture. The buildings and there bridges, I was taking photos left right and centre. In the centre of the city there is a canal about 2kms long which you can take a leisurely stroll or catch a boat. It's a great area with plenty of grass to sit. There's the old foundry to go through, restaurants and nightclubs. Go out of the city and you can go up a cable car to see stalagmite caves and some high cliff faces that attract rock climbers from many parts of the world. But look out for the heat in this city. Because it is surrounded by these huge rock mountains the heat doesn't escape and it's like being in an oven. There were a surprising number of tourists here but then it isn't very far to the border of the USA and the state of Texas. This attracts Americans as the shopping is 1/10th the price of shopping in the US.
Puerto Vallarta is on the Pacific Coast and the waters are warm here to. It's a tourist Mecca and I missed this spot out. Guadalajara is in my list of places to also. The nightclubs are something else according to travellers I have met. Other places on everyone's lips would have to be Tampico, Veracruz, Villahermosa,Tuxtla Gutierrez and Campeche. Campeche was added to UNESCO's World Heritage Site list in 1999. It has a walled city centre, cobbled streets and many preserved mansions. Leave the walled city and you will find a pedestrian walkway down to a quiet waterfront and markets along the way. Tampico is Mexico's busiest port and has every fast food outlet you can think of. The Plaza de Armas has recently been restored in a bid to attract more tourism.
There is so much to see in Mexico like every other country in the world. I have only named a few of the Mayan Ruins that you can do and touched on the main tourist areas but don't forget to get out to the smaller places or better still volunteer for awhile or learn Spanish with a host family.
Ingrids Travel Tips For Mexico
1) Taking a bus in Mexico is no big deal but if taking a night bus wear jeans and take a sweater. They love to have the air-conditioning really cold! Small blanket would be better if you have room to carry one with you.
2) Buses are always on time I found so get there a little ahead of time.
3) When crossing by foot or car into Mexico you will be given a longish piece of white paper at immigration. Read the top carefully. It requires you to go to any bank in Mexico and pay a fee. You cannot leave the country until you show the receipt to prove you paid it. All banks know what this form is. Don't lose it!! No airports have a facility for you to pay it there.
4) When stay between Playa de Carmen and Tulum take a collectivo up and down the coast. They are so cheap and drop you off where you want.
5) Statistics say that Mexico is the country at the top of the list for the 'most likely place to get kidnapped'. It has happened as recently as last year so be careful and don't go wandering alone at night or put yourself in danger. Common sense – use it!
6) If you want to go snorkelling off the beach from Tulum or anywhere along that stretch of coast there is usually someone with flippers and goggles for hire on the beach. You will also find someone selling bottled water and snacks so take a little money with you. I have found it to be safe to leave your things on the beach when swimming.
7) Go in pairs to ride the underground in Mexico City. Again, just use your common sense.
This is a great package to simplify traffic to your websites and works fantastic.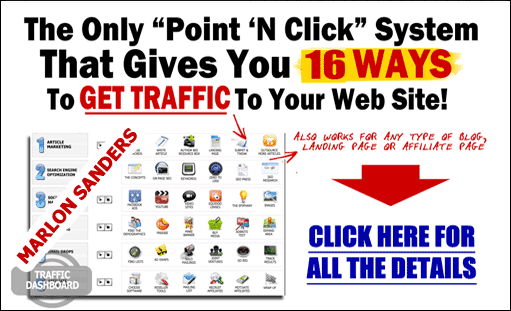 CANADA                                      
Canada's claim to fame is that it has the largest shopping mall in the world in the city of Edmonton. Wonder why? You would think somewhere like Dubai would have the biggest. I love Canadians and have many friends there. I find they are on the same wave length as NZ'ers and Australians. We tend to have the same sense of humour.
Canada is the 2nd largest country in the world. I first went to Canada for the Calgary Stampede in June of 2008. At this time of the year as you can imagine the city fills up. The night show at the stampede was certainly worth the money and was more than I expected. Lucky for me my great aunty lives in Calgary and is a hive of information as to what's on and where. I even made a visit to the zoo. Haven't been to a zoo in years. In the centre of Calgary they have a free train which you can catch at one end and take to the other pararell to the main shopping street. Calaway Park is the largest amusement park in western Canada and is in Calgary. Other things to see and do are the Zoo, Calgary Tower, Chinese Cultural Centre, museum, art galleries and botanical gardens.
Being a town of cowboys and rodeo many years ago the main reason people go to Calgary is for the stampede and the rest of the year it's pretty quiet here with most backpackers only staying for two nights and moving on. It's close to places like Banff and Lake Louise. Mountains for skiing and lakes for fishing. Canada reminds me of NZ but on a much bigger scale and a damn site colder in the winter.
KELOWNA in British Columbia, is an 8hr bus ride from Calgary and where I went to next. It seems to be in the middle of nowhere but it's a very picturesque city to see. It's on the east side of Lake Okanagan and if you enjoy fishing, kayaking, sailing or windsurfing then this is the place to do it. And of course snow-skiing as it is surrounded by mountains. It has all the usual cafes, nightclubs, shops, boutiques, art galleries, museum and vineyards where you can go on a wine tasting tour. This is a big vacation spot for Canadians and no matter what time of the year it is there are events and festivals. The added bonus for me is that I have a friend that lives here.
Kelowna is serviced by Air Canada Regional Airlines, Westjet and Horizon Air. They do non-stop flights to Vancouver, Calgary, Edmonton, Seattle and Victoria. I flew with Westjet and like them. They haven't been going for many years yet but already have a good reputation and there fares are very reasonable even when I booked only 2days ahead.
Vancouver. In 2008 when I was there they were already getting into full swing advertising the 2010 Winter Olympics. There is so much in this city to. Stanley Park, Robson Street, Granville Island Markets, Lookout Tower, Grouse Mountain, Chinese Gardens, Capilano Suspension Bridge and Vancouver Art Gallery. There's adventure to be had at every turn. But what surprised me was the amount of people on drugs and the fact they don't hide it. On the Saturday night there was a party in the street below my hostel which I didn't know about until I went down at 3am in the morning as I couldn't sleep. (The hostel was sound proof) The street was littered and the syringes left in the street was a bit shocking and the police keeping an eye on everything could do nothing but exactly that, keep an eye on everyone. This is where I was warned to keep an eye on my drink if out at a club. Spiking can be a problem. Whether this is correct or not I don't know but no matter where you are in the world keep an eye on your drinks anyway.
From Vancouver you can catch a ferry to Vancouver Island and Victoria.  Victoria is located on an inner harbour at the south end of Vancouver Island. Whale-watching, the Buchart Gardens in all their glory and colour, an Astrophysical Observatory, Mount Douglas Park, other parks and lookouts where you can see Mount Baker in the state of Washington, USA. You get 360 degree views from Mount Tolmie. You are going to busy if you want to see all of Vancouver Island and spending a month here would be so easy and I still don't think you would get to do everything this beautiful island has to offer. From Victoria you can also catch a ferry to Seattle. Haven't done it myself but that has got to be a photographers dream as the scenery is just stunning and even in the summer the top of the mountains still have snow. Again I have a friend that was living in Victoria at the time of my visit and my Mum has friends there so I had the added advantage of local knowledge and getting driven around.
And not to leave out 2 young gentlemen I have met on my travels – I know where Golden and Lethbridge are and I have stopped in both these places for lunch. Needless to say there are countless other places to visit in Canada but these are the only places I have been. I also went back to Calgary this year – 2009. I hitched a ride from Basin, Montana. If you would like to add in tips and info on all other cities in Canada then please do. Your comments are welcome. I hope to be visiting friends in Toronto within the next year.
Ingrids travel tips for Canada
1) In Victoria the temperature hit 20 degrees one day and they had the air-conditioning on in the restaurant. Take a jumper, I was freezing! They all thought they were going to die from heat exhaustion.
2) When In Calgary you can go to the library and use the internet for free if you show your passport. You can also print off.
3) The Greyhound buses are better here than in the US and run on time. They don't have a ridiculous security policy either.
4) If you are staying at the HI Hostel in Calgary take the free train uptown.
5) Flying out then get a shuttle to pick you up. Same as when you fly in. Cheaper!
6) Head to the nearest supermarket and get the real thing – maple syrup! If you haven't tried it you are missing out.
7) Beware in Montreal. People have had their credit card numbers stolen by 'phony' ATMs. Montreal has become a leading international area for identity theft of all kinds. Use the ATM in the lobby of well-known banks. Some people have lost up to $600 in 2 days before noticing the illegal withdrawals.
8) Tipping is pretty much expected everywhere. Around 10%-15% of the bill.
9) Victoria – catch a boat taxi and do a harbour tour that way. They are the funniest looking boats.
10) A great airline in Canada and at a good price – WESTJET.    www.westjet.com
Here is a book for everthing you need to know on immigrating to Canada.Click Here!
Canada's Most Underrated Holiday Spots
 Each year millions upon millions of tourists flock to Canada each year in a bid to enjoy the wonderful sites and entertainments this country has to offer. The hotspot sites and places of Canada's tourist activities are fairly obvious: the Canadian Rockies, Niagara Falls and Cobat Trail are but a few. However, there are also plenty of other places worthy of a visit that do not get the same recognition as these attractions. Here is a celebration of these places and a rundown of Canada's most underrated holiday spots.
 Saskatoon
 Known as the 'Paris of the Prairies', Saskatoon boasts a plethora of attractions and sites for tourists to visit. Its abundance of culture makes Saskatoon such a fabulous holiday destination, with a vibrant theatre community providing fantastic entertainment throughout the year. On the topic of culture, here is the home of the infamous Mendel Art Gallery. The University of Saskatchewan also lies there as an institution of Saskatoon, as well as offering tourists museums and more exhibits.
 Holidays cannot be simply about galleries, museums and exhibits however, and this is when some good old-fashioned shopping will come to use. Broadway Bridge is a shopper's dream showing off a wonderful combination of both useful and unique shops.
 Whitehorse
 A big part of holidaying for many is seeping in the culture and history of the destination. Whitehorse is for tourists hoping to experience Canada's history and understand more on it.
 From being a remote outpost, Whitehorse is now a thriving community, and this history has remained throughout this Canadian Klondike city.
 With one of the most fascinated landscapes worldwide, Whitehorse allows tourists to really understand Canadian's gold rush history.
 Further reason to visit Whitehorse is its 20 hours of summer sunlight and its winter's Northern Lights.
 Tofino
 If you love nature, surfing and food this is the ideal holiday destination for you in Canada. Incredible scenery and uniquely fun activities, from kayaking to whale watching, make Tofino a brilliant holiday destination.
 The bed and breakfasts here are superb too and on par with Toronto, New York or London hotels.
 Grasslands National Park
 Funnily enough, some of the best holiday destinations are those, which contain pretty much nothing set up as entertainment. You could put a variety of the world's most exciting and enjoyable activities, put them in one holiday spot and compare it with the wilderness, and the latter may just be the better vacation bet.
 That is precisely the case with Grasslands National Park. Its romantic prairie wilderness is incredibly peaceful and relaxing.
 Local branches give visitors the chance to ride on horseback throughout the blissfully serene park.
 Wood Mountain is also situated near to Grasslands National Park.